Welcome To St. Aloysius Catholic School
St. Aloysius Catholic School is an important part of a thriving and welcoming parish community. What sets us apart is our focus on each and every child. We believe in differentiated instruction within a faith framework. The exemplary quality of our teachers combined with the small classroom size make Christ-centered formation and academic excellence the standard here. Graduates of this nationally recognized Blue Ribbon School will be well-prepared for high school academics, eager for life-long learning, and committed to living their Catholic faith.
Serves 400 students in Preschool
through 8th grade
Keystone of an active, caring community
Over 70% of teachers have a Master's degree
Veteran principal of 10 years
2 Resource/Enrichment learning coordinators
Middle school community groups
A partner on your parenting journey
Excellent report from the
Kentucky Center for Safe Schools
We Introduce WAVE 3 to Our CALMA Curriculum
Watch this video, created by two of our elite alumni,
to learn a little more about our history and your future.
St. Aloysius Facebook Page
This message is only visible to admins:
Unable to display Facebook posts
Error:
The user must be an administrator, editor, or moderator of the page in order to impersonate it. If the page business requires Two Factor Authentication, the user also needs to enable Two Factor Authentication.
Type:
OAuthException
Code:
190
Subcode: 492
Click here to Troubleshoot
.
Testimonials
What Parents Say
When we first moved to Louisville 4 years ago we were looking for a school for our daughters that was welcoming, friendly, encouraging and God loving. We found all of that and so much more at St. Aloysius.
Amazing school! We have been a part of St.Aloysius since 2014. Teachers and staff always make sure kids feel welcome and successful in many aspects of life.
Great Learning environment. Teachers and Staff are there to assist the students in learning to the best of the students ability. It amazes me how much our Children have learned, not only reading, math, English, science, and social studies; but how to be good people.
St. Aloysius is a wonderful place for children. I have had kids there for the past 8 years. They love their school. One of my children has a learning disability and they have been incredibly supportive. She is happy and thriving in her academics.
Our family joined St Aloysius in 2012 and our son started in Preschool in 2014. He is now in 3rd grade and loves his class and school. We have small class sizes and a wonderful, supportive, community. Our son has grown so much and is very proud to say he is a St. Aloysius Eagle! We are excited for the next few years!
My kids absolutely love St. Als! They get up every morning excited to go to school. Best decision we have ever made to send them to this special place.
We have had children attending St. Aloysius School for almost 20 years straight and counting. Our kids have received a great education here. St. Aloysius not only goes above and beyond academically.
This school is amazing! They have smaller class sizes for more 1:1 attention. They have access to awesome technology and are incorporating 21st century learning whenever possible. Students leave prepared for high school!
All three of our kids have attended St. Al's and loved it! St. Aloysius prepared them for their high school and college years. We also love the St. Al's community!
St. Aloysius is the perfect balance of strong academics, small class sizes, dedicated teachers and administrators, state-of-the-art technology, and great extracurricular activities all embedded in a close-knit, faith-filled atmosphere.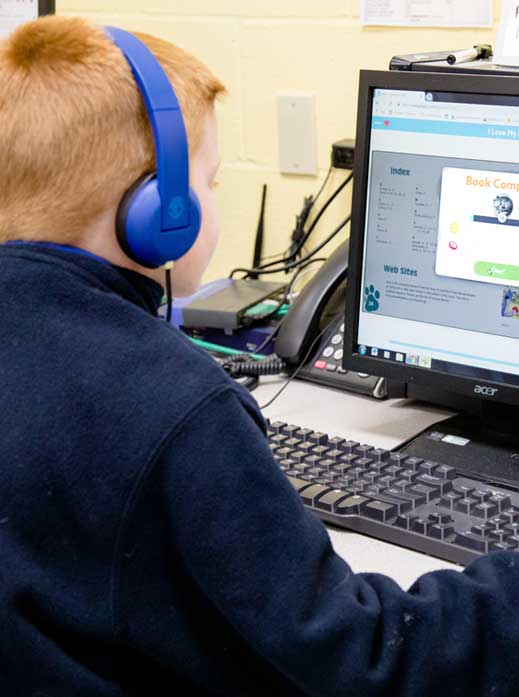 How We Can Help You?
Have Any Questions?